Live
streaming
offers
an
amazing
chance
to
reach
and
interact
with
a
large
audience.
The live streaming market has grown exponentially in recent years, with the MRFR report indicating that it is estimated to reach an incredible USD 247.27 billion by 2027. 
Live streaming video has become incredibly important for content creators and brands alike, so we've gathered the top tips from the pros to help you get the most out of your live stream production. While it may seem easy, it's important to understand some of the tricks of the trade to produce the perfect live broadcast.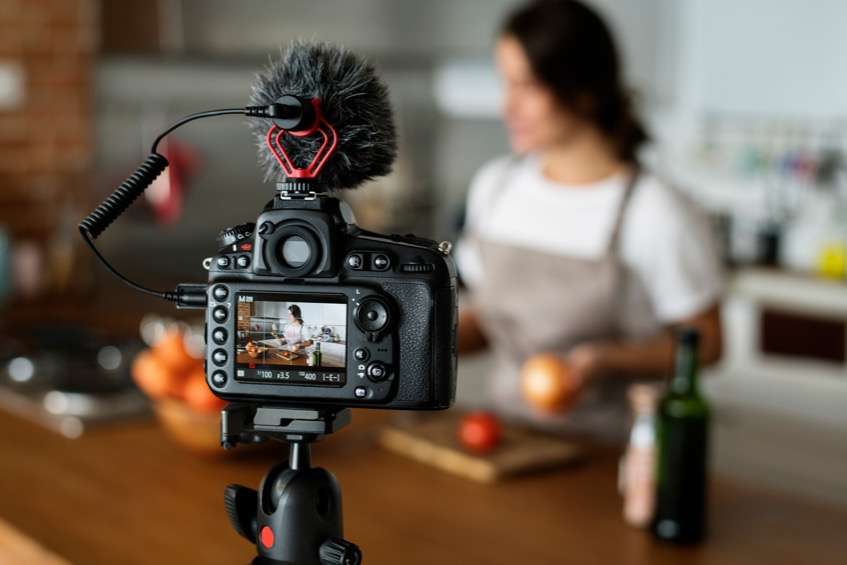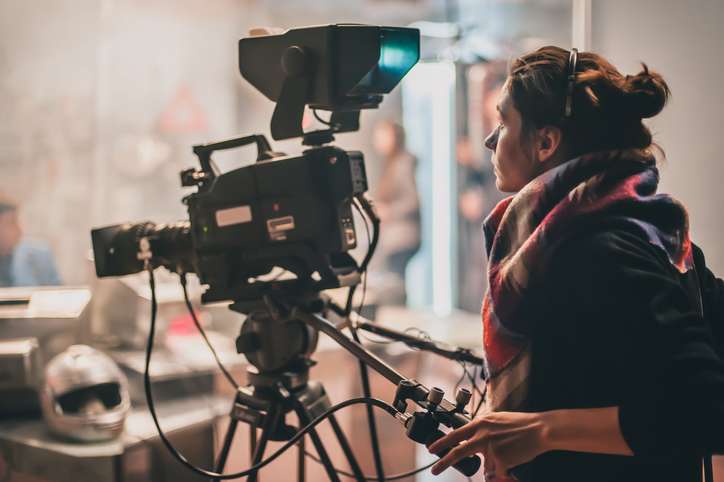 1. Hire a Producer
One of the top live stream production tips is to hire a dedicated producer. Imagine, besides trying to look and sound your best on-screen and adding value to the content you're planning to deliver, running the entire production by yourself. It can be both stressful and hectic. That's why it's recommended to hire a dedicated producer to manage your live stream production. This way you can focus on being the on-screen talent. If you can't hire a dedicated producer, think like one. Don't just go live and start rambling. Take care of the sound, the lighting, and the camera angles beforehand to have the least distractions during the live show. Be sure that you indicate where a scene change is needed when creating your run of show. This makes it much easier when producing a live stream.
As odd as it may seem – looking and sounding great won't bring you success – taking care of the minutest details will.
2. Simplicity is Best
For a successful live streaming production, the golden rule is to keep things simple. Don't go overboard with equipment as the more you have to manage, the higher the chances of things going wrong. Focus on the host(s), the guest(s) and the content, and only have the things you need to run the show – nothing less, nothing more. It is more important than having a lot of fancy backgrounds or overlays. Invest time with your guests to help them share their thoughts, promote their brands or ideas, and drive the conversation in an engaging way. Additionally, have backups ready for everything from cables to computers, as this will help you quickly solve any technical issues that may arise.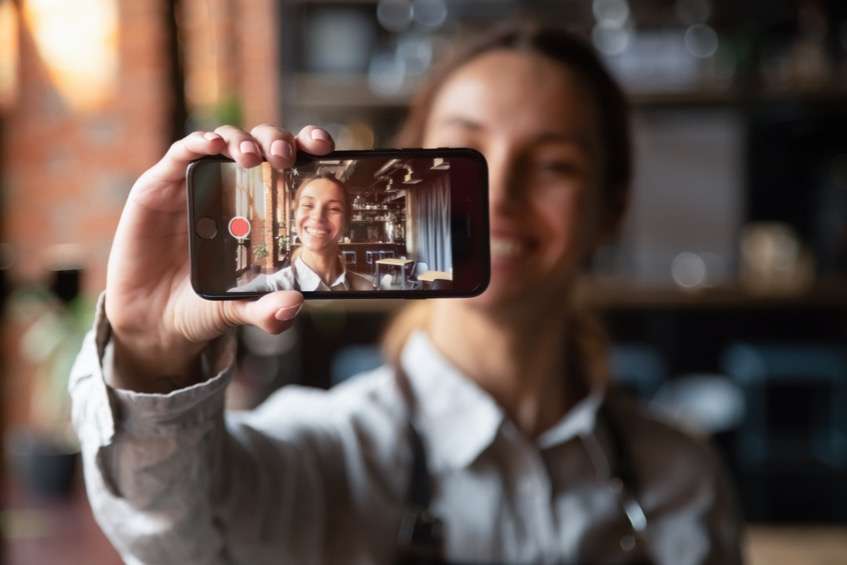 3. Prioritizing Planning is Essential 
Before going live, it is important to plan the live stream out. Create a run of show (ROS) with cues for the entire live stream, including information on what equipment is needed and in what order. Additionally, prepare a script, or a teleprompter, if you are not comfortable with spontaneity. Finally, do a dry run with all guests and review the ROS to ensure that the stream will go as planned.
Setup and test checklists can help immensely when it comes to staying on track and focusing on the bigger things. Additionally, it is important to decide on all the creative assets you can get from the live video, such as Boomerangs, GIFs, memes, and blog posts, which can be repurposed to drive further engagement. Lastly, it is important to plan an end time for the stream and strive to stick to it.
4. Invest in a Video Switcher 
If you're using multiple cameras for a live stream production, one of the best tips is to get a video switcher. This will allow you to quickly change angles, giving your stream a break from the straight camera angle and adding to the production value. Consider the various angles you might need: a view from behind, a top–down view, or any others you may need to demonstrate something. Once you've chosen the right video switcher, make sure it's set up properly and assign the responsibility of changing angles to someone with information about the flow of the event. This can be the live stream producer, the streamer, or a third person, as delegating this task can make the results more effective and make the stream look more dramatic, as well as reducing stress if you're also the on–screen talent.
5. Include Music
No matter how unimportant it may seem, the addition of music to your live stream should not be overlooked. Music can be the difference between a good and a great live stream; from selecting the type of music (songs, stings, jingles, etc.), to planning out where to incorporate it – planning for the music should be a priority. Doing so will make your live stream more interesting and entertaining, helping to fill in any gaps of dead air. Put in the extra effort to make sure your live stream has the best possible soundscape.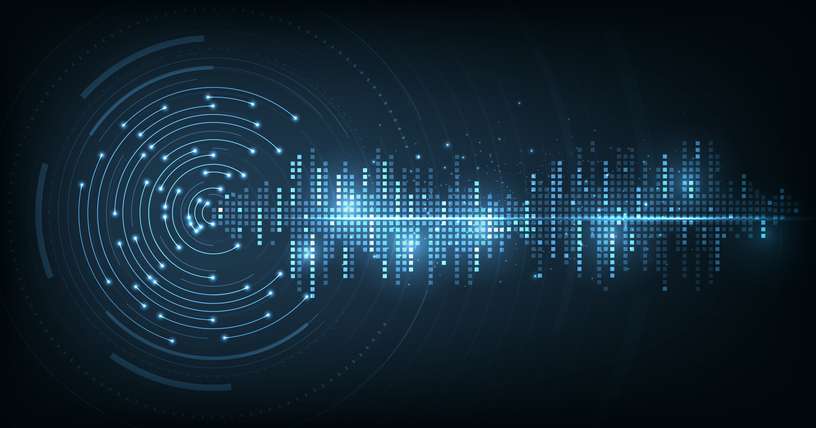 6. Revisit the Importance of Lighting
If you're producing a live stream, you should prioritize adequate lighting, as it will improve the quality of the camera. You can invest in an LED ring light or a full lighting kit, if your budget allows. If you don't have the budget or the time to get lighting equipment, you can still make the best use of natural lighting such as a window with sunlight. Just ensure that the streamer sits in front of the window to avoid a silhouette effect. Additionally, avoid having a window behind you, as it can result in a blown out scene. Lastly, if the speaker wears glasses, use softer lights such as LEDs with diffusers and place the light source far away to prevent reflections.
7. Ensure Adequate Backups
In order to minimize potential hiccups during a live event, it is essential to have a backup plan. This should include having substitutes of all the necessary equipment, printing a run–of–show and event slide, having someone on standby to improvise if the key speaker is unavailable, and having a "be right back" screen overlay ready in case of a technical issue. By having these measures in place, you can ensure that the show will go on despite any network issues, guest no–shows, audio stuttering, or video lags.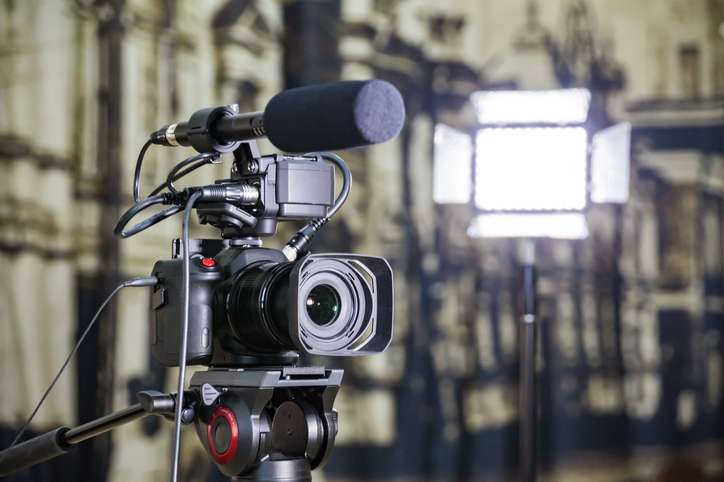 8. Practice is Essential
Almost everyone is pressed for time these days, and it may not be feasible to practice all of your live broadcasts. However, you should make the most of whatever time you can invest in preparing for your live stream. Being live doesn't mean you have to go in without any preparation; spontaneity adds a lot of fun to a broadcast, but planning ahead ensures high–quality production. Make sure you review the run–of–show, read your script, get in touch with the guests, and do a rehearsal if there is time. If you are producing a live stream for someone else and getting paid for it, you should do your best to ensure the production goes smoothly and that you have thought of everything.
Final Thoughts
Live streaming production is not a simple task. It requires a lot of time, effort, and patience to handle any issues that arise. Even with the best of intentions, you may have to accept and adapt to unexpected situations. Follow the tips above to ensure a smooth live stream and stay tuned for part two of this blog series for even more professional pointers.

We can help you get started!
Please call Dolphin Video Productions to discuss how we can help you reach more people and expand your business through video production. Serving Scottsdale, Phoenix and the entire valley.
(480) 540-2021